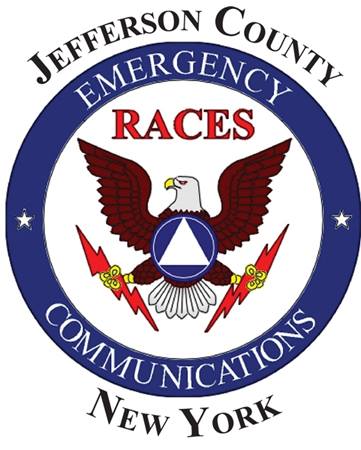 RACES of Jefferson County, NY
When normal lines of communication are down, the Radio Amateur Civil Emergency Service (RACES) can step in to provide emergency communications when activated by the county, state or federal government.
RACES of Jefferson County, NY meets on the second Wednesday of each month in the Emergency Operations Center in the basement of the Jefferson County Office Building, 175 Arsenal St., Watertown, NY.  RACES is open to all amateur operators to apply, but there are requirements to be accepted and maintain an active status.
RACES members must register with the local civil defense agency and complete NIMS training (available online) to participate.